Genevo One S - Black Edition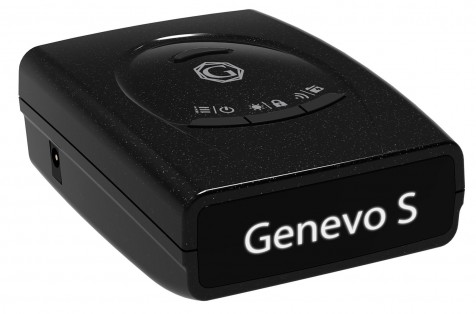 ready to ship
Genevo One S - Black Edition is the most advanced radar detector from the Genevo family. It has a black metallic body with a dark logo, and the display is white instead of orange, like the standard Genevo One S.
But the most important difference in Black Edition is inside: its radar antenna. Compared to normal Genevo One S, our engineers improved the antenna by 4dB. How big is the 4dB difference? Simply said, the detections with Black Edition are insane. It beats high-end competitors from Escort and Beltronics. Also Genevo ONE S Black Edition is RDD Immune.
So if you want the best radar detector on the market and there are no Multa and Gatso radars in your country, Genevo One S - Black Edition is the right choice.
Main advantages of Genevo One S - Black Edition detector:
360° radar detection
Luxury body in metallic finnish
Special white display
Best performance on the market
Language localizations
User-friendly menu
Advanced false alerts filtering
The most accurate database of speed radars in whole Europe
Firmware updates via the Internet
Modified for specific conditions in Europe
Smallest detector on the market
Vertical holder for Free
1 Year of updates for Free
Also available as motorcycle version with 3,5mm audio jack
Choose product:
Genevo One S - Black Edition videos:
RADAR DETECTORS