GENEVO PRO
MOST AFFORDABLE BUILT-IN RADAR DETECTOR
GENEVO PRO

MOST AFFORDABLE BUILT-IN RADAR DETECTOR

availability:

ready to ship

3 customer reviews
Free Updates
Free Express Delivery
---
Overview
GENEVO PRO is our first built-in set with a detachable display and integrated GENEVO HD or HDM+ radar antenna. In its development emphasis was put especially on the best functionality, user-friendliness and simplicity of installation. It consists of the main control unit, GPS antenna, radar antenna, display and display dock. Have a look at our installation gallery to see how GENEVO PRO looks in the car.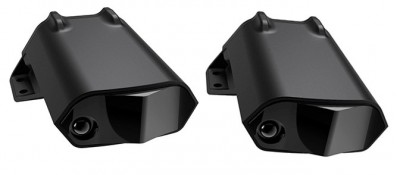 Two antennas, Better performance
Two radar antennas can be connected to the GENEVO PRO. You can use one GENEVO HD+ antenna vertically for the best radar detection in whole Europe and another HDM+ antenna positioned horizontally for the detection of the MultaRadars CD/CT, which are used for example in Slovakia and which other detectors have difficulty detecting and GATSO RT3/RT4 radars. As an alternative, one radar antenna can be installed in the front and another one in the back for better radar detection on both sides.
Directional Arrows
Complete 360 degree radar protection. Front and rear arrows on the display inform you where the threat is being detected for radar and laser alerts.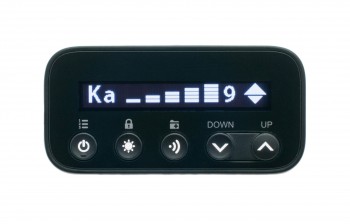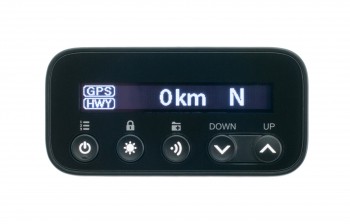 The most accurate GPS database
Our GPS database is unrivalled on the market as it is managed by us and our partners, the professionals in the area. It includes stationary radars, section radars and traffic lights cameras.
Updates and settings have never been easier
GENEVO PRO can be easily updated and set by means of any USB flash disk. All you need is go to www.GenevoUpdate.com, set the parameters, download the file onto the flash disk and then store it on your GENEVO PRO. The update and settings will be done automatically.
Do you need to deactivate your PRO quickly? Just remove the display.
There are few countries where the police may not appreciate having the GENEVO PRO in your vehicle, which is why it has a removable display. That means that if you need to deactivate the device in any situation, you can simply remove the display from the dock and put it, for example, in your pocket. Then the device becomes inactive. Only you can activate it again using the display. If you want to remove the whole dock, it is not a problem either. The only thing that is left then is the MicroUSB charger, which you can use for charging your mobile phone.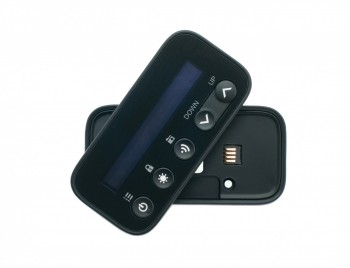 The main advantages of GENEVO PRO:
Unrivalled price.
Best European GPS database
Discrete and undetactable
GATSO radars detection (PRO M)
MultaRadars detection (PRO M)
Possible connection of two radar antennas
Removable display.
Update via a USB Flash disk.
The most user-friendly menu.
Excellent sensitivity.
Excellent resistance to false alarms.
The most accurate Europe-wide radar database.
Firmware can be updated via the Internet.
Adapted for Europe
GENEVO PRO videos:
Reviews

3 customer reviews
---
Michal Gratkowski

Michal's review
I had the Genevo Pro installed into my new RS5. The display is discretely mounted and yet quite accessible. The unit works amazing well.
Having previously owned a Valentine, the Genevo Pro is well ahead of it's competitors.
---
Peter K.

I originally wanted to buy a portable detector, but after the seller's recommendation, I bought the PRO version and I'm glad I listened. Everything works automatically when the car is started and I don't have to adjust or attach anything to the windshield. No cables, fasteners, etc. The ideal solution for demanding people like me :)
---
Jari

love the quick release display
the magnetic display is genius love it, can't say a bad word about the radar performance, GPS database is also pretty good, overall great product a bit pricy but totally worth it. Thanks to genevo support for help with installation
---
---
WHY GENEVO
We develop and test our detectors in Europe. This is the only way to guarantee maximum functionality for all your journeys.
YEARS OF EXPERIENCE IN THE FIELD
EXPRESS FREE DELIVERY
UNLIMITED GENEVO SUPPORT
A NEW DATABASE EVERY MONTH
---