We are well aware that in order to reach our goal, we need to invest time and resources in research and development. And we are also aware that research and development are something that a lot of you are fairly interested in. That is why we have decided to introduce you the process of "going out in the field!".
Last week a member of GENEVO Development Team met with representatives from our partner company Todoradares (GENEVO distributor in Spain) in order to improve detection of new 3D radars operating in K band (Multaradar CD, Multaradar CT and Gatso). To be more detailed, we were focusing on firmware improvements of GENEVO ONE M and GENEVO HDM+ antenna, that can be built in you car together with for example GENEVO PRO.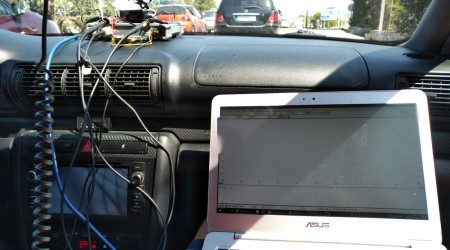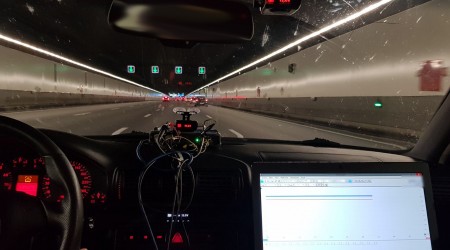 We have been able to harvest a large amount of data for deeper analysis during which we will study the behavior of MultaRadar waves in various situations. We can then transfer these findings into firmware of all GENEVO units equipped with hardware capable of computing with variable waves of Multaradar
In order to improve our knowledge of our enemy's weapons we need to use tools, that can "see" and "record" their broadcast. This device is called an oscilloscope.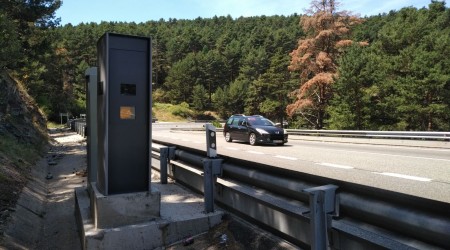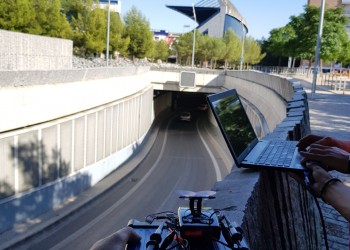 An oscilloscope is a device capable of recognizing and recording electromagnetic waves given off by radars. If configured correctly it can give off a number of useful information about given transmission. Our engineers can then assess gathered data and alter detection algorithm based on new knowledge.
Not only can an oscilloscope record police radar, but also other electromagnetic sources. Various signals that crawl into the antenna of the detector, like the adaptive cruise control, blind spot monitoring or other traffic systems that utilize radar K band, that make the detector think it's being hit by a police. That is why we also record and analyze these other sources that frequently appear in the traffic. Later on, we compare all the recordings with the police and wave look for the differences between them so that we can teach these to our detectors. The result is better and more distant detection with fewer false alerts.
Thanks to our partners at Todoradares, who are not only resellers but also cooperatives for the development, we can come closer to reaching our goals and making you a satisfied customer.