GENEVO ONE M

PREMIUM PROTECTION FOR ENTIRE EUROPE
GENEVO ONE M

PREMIUM PROTECTION FOR ENTIRE EUROPE

availability:

ready to ship

8 customer reviews
30 Days Trial Period
Free Updates
Free Express Delivery
---
Overview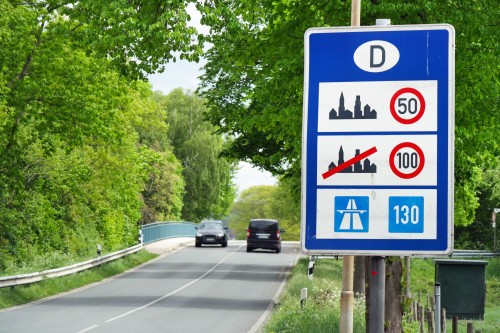 Superior detection for all of your travels
Police habits and speed measurement technology vary in each country. That's why we developed a special European radar detector - GENEVO ONE M that manages to detect all new speed cameras used across Europe.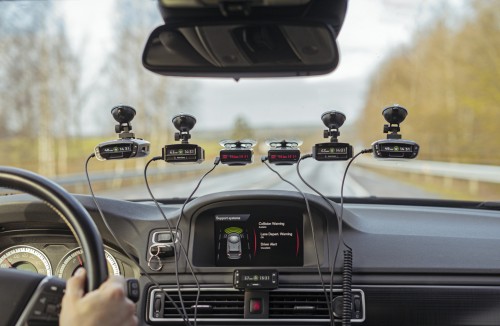 Excellent performance thanks to thorough real-life testing
Our fleet of test vehicles with GENEVO radar detectors travels across Europe and collects information and data on measurement methods. This allows you to rely on GENEVO ONE M to detect the even the latest GATSO radars or MultaRadars in addition to conventional technologies.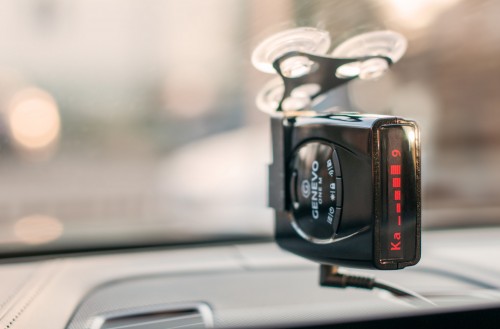 Top sensitivity hand in hand with accurate detection
When we have an extra sensitive detector, we logically had to deal with possible false alerts. Frequency filters and software analysis of the incoming signal inside the GENEVO ONE M will ensure that it detects actual speed measurements and does not bother you with false information.

100% STEALTH
GENEVO ONE M does not actively affect police work in any way and is legal for use in selected European countries. Thanks to its compact size, complete invisibility against the latest Police RDD's, or its "legalization mode" that locks the detector into displaying nothing but your GPS speed, it does not attract unwanted attention.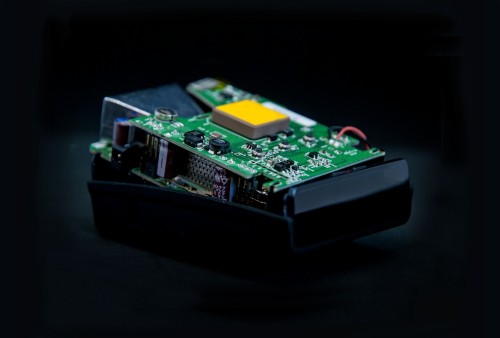 Built-in GPS with lifetime free updates
Fixed cameras and segment speed cameras have a GENEVO ONE M detector stored in a complete database of 28 European countries, so whenever you are approaching any traffic camera, you will know through a stylish red OLED display and voice alert. In addition, you can update the GPS database and Firmware for free for life.
Details
USER FRIENDLY
Not a tech fan? Don't worry, GENEVO ONE M is very easy to use without the pain of smartphone pairing and other modern annoyances, just plug and play!
---
FREE UPDATES
System and GPS database updates are lifetime free and easy to do. All done under 1 minute.
---
360 ° RELIABLE DETECTIONS
High Sensitivity to K, Ka-band, MultaRadars and modern GATSO radars used in western Europe.
---
SMALLEST DETECTOR ON THE MARKET
GENEVO ONE M is the smallest detector on the market to detect MultaRadars and modern GATSO radars. Its compact size allows discreet placement and easy transfers.
---
---
READY FOR YOUR COUNTRY
No need to play with the settings, the detector comes from us preset for your country.
---
LEGALIZATION MODE
Mode that locks the detector into GPS speed indicator only for seamless police checks in countries where detectors are not allowed.
---
GENEVO FILTERING
Equipped with GENEVO signature false alarm filtering system that suppresses modern vehicle systems (blind spot monitoring, adaptive cruise control ...). Thanks to that, GENEVO ONE M only alerts on what really matters.
---
MOST ACCURATE GPS MAP DATABASE
GENEVO GPS map database of entire Europe is updated monthly, responding to frequent changes in sector speed cameras, red-light cameras and other stationary threats that do not send any detectable signal.
---
WHAT'S IN THE BOX?
GENEVO ONE M Radar Detector
Vertical holder
Horizontal holder
Power cable with switch
USB cabel for updates
Life-time free GPS and FW updates

---
OPERATING FREQUENCY:
GPS: SiRF STAR IV
Ka narrow: 34,0GHz, 34,3GHz, 34.7GHz, 35,5GHz (±120MHz)
Ka wide: 33.4 GHz ~ 36.0 GHz
K narrow: 24.125GHz (±70MHz)
K wide: 24.125GHz (±150MHz)
MultaRadar CD/CT, GATSO RT3, GATSO RT4
Laser: 904nm

---
TECHNICAL PARAMETERS
Operating temperature: -20 +85 °C
Storage temperature: -20 +85 °C
Operating voltage: 11 – 16 V
Power consumption: 250mA normal, 330mA max. (with 12V)
Dimensions: 62 * 92 * 34 mm
Weight: 140 g
Languages: English, German, Czech
---
GENEVO ONE M VIDEOS:
---
GPS DATABASE UPDATES
We recommend updating the database every month. Do you wish to be informed about the release of each new database update? Subscribe here.
Follow the instructions on the Technical Support page to download the newest database.
Reviews

8 customer reviews
---
Hans

Easy ordering, fast delivery process.
After a short period of use and testing of the product, I am satisfied, especially with detection reliability.
---
Skleny

I don't have to watch my speed that much
---
Jiri

Precise. The customer gets what he expects I recommend
---
Vaclav V.

It's not a 100% device, it's probably not even possible, but it will definitely help you when least you expect it.
---
Max

Genevo One M and Customer support
I am blown away of how good my experience was with this company!
Delivery...
It was free, but not only that! Ordering on Friday, It took just a weekend to get the detector, so on Monday I had it in my hands. Considering current world situation, it's incredible!
The Genevo One M...
Of course, depending on driving habits and how strict local laws are, in my case, especially considering it's RDD immunity and how compact and feature rich it is, it's worth every penny. But there's one relatively small flaw in it, or rather the mount; in case the windshield is too steep or too "flat", you will have to bend the mount, which is pretty thick (but it was fixed in Genevo Max).
About the customer support...
I actually found a problem on their website and they quickly responded to me and were really nice about it and offered to send me the goodies that I thought I was missing in my order. So that in my opinion, was exceptional customer support service.
---
Florin

all good
I am really impressed by the delivery time !!!
Works as advertised.
---
Jan

One M
Simple ordering, quick order processing.
After a short period of use and the possibility of product testing, I state satisfaction and above all reliability.
---
Matias

My Genevo One M
Genevo ONE M started to alert me today about 1-2km ahead of the police car from the Ka band signal. Is this the normal distance where the detector starts to alert an incoming police car?
Without my Genevo ONE M radar detector I would have been fined for speeding. But thanks to the radar detector, I was saved! :)
---
---
WHY GENEVO
We develop and test our detectors in Europe. This is the only way to guarantee maximum functionality for all your journeys.
30 DAYS TRIAL PERIOD
YEARS OF EXPERIENCE IN THE FIELD
ORIGINAL EUROPEAN COMPANY
EXPRESS FREE DELIVERY
UNLIMITED GENEVO SUPPORT
FREE MONHTLY DATABASE UPDATES
---
GENEVO ONE M
FOR ENTIRE EUROPE
GENEVO ONE S
GENEVO ONE M
GENEVO MAX
Product reviews
Radar detection in Europe
Regular frequencies
K, Ka-band radars
YES
YES
YES
GATSO detection
–
YES
YES
MultaRadar detection
–
YES
YES
GPS database
of EU stationary radars and cameras
YES
YES
YES
Sensitivity
Filtering
false alerts resistancy
Advanced technologies
GPS
YES
YES
YES 5th Gen.
RDD Stealth (invisibility)
–
YES
YES
Regular firmware updates
–
YES
YES
Controls and display
Multi language menu
YES
YES
YES
Control by buttons
YES
YES
YES
Gesture control
–
–
YES
Display type
OLED mono
OLED mono
OLED COLOR
Auto brightness
–
–
YES
Auto volume
–
–
YES
Data update
GPS database and firmware updates
Free for 1 year
Lifetime free
Lifetime free
Updates via PC (Windows)
YES
YES
YES
Updates via PC (Mac)
–
–
YES
Updates via USB flashdisk
–
–
YES
Mounting
Standard windshield mount
YES
YES
–
Hybrid magnetic holder
–
–
YES
Dimensions (depth x width x height)
90 × 62 × 34 mm
90 × 62 × 34 mm
101 × 68 × 33 mm