UTILISATION D'UN DÉTECTEUR DE RADARS EN FRANCE
(USING A RADAR DETECTOR IN FRANCE)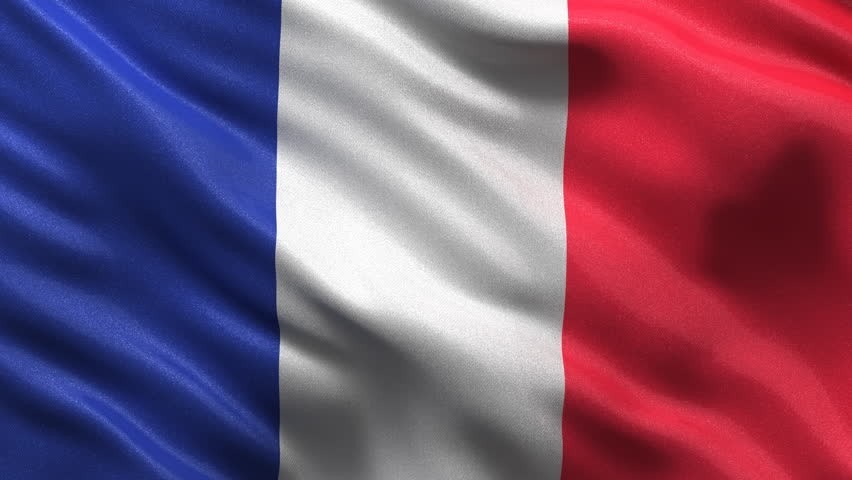 TOUT CE QUE VOUS DEVEZ SAVOIR SUR L'UTILISATION D'UN DETECTEUR DE RADARS EN FRANCE
EVERYTHING YOU NEED TO KNOW ABOUT USING A RADAR DETECTOR IN FRANCE
Amendes françaises pour excès de vitesse en 2022 -
French speeding fines in 2022:
Excès de vitesse
Speeding over The Limit
Limite de vitesse supérieure à 50 km/h
With speed Limit above 50 km/h
À une limite de vitesse de 50 km/h
With 50 km/h speed limit
0 - 19 km/h
€ 68 - 450 / - 1 pt
€ 135 - 750 / -1 pt
20 km/h - 29 km/h
€ 135 - 750 / -2 pts
€ 135 - 750 / -2 pts
30 km/h - 39 km/h
€ 135 - 750 / -3 pts + license
€ 135 - 750 / -3 pts + license
40 km/h - 49 km/h
€ 135 - 750 / -4 pts + license
€ 135 - 750 / -4 pts + license
50 km/h and more
€ 1500 / -6 pts + license
€ 1500 / -6 pts + license
Repeated 50 km/h and more
€ 3750 / -6 pts + jail + car confiscation
€ 3750 / -6 pts + jail + car confiscation
Updated: 2022
Data source: Ministère de l'Intérieur ecurite-routiere gouvernement
---

QU'EST-CE QUE LA POLICE UTILISE POUR MESURER VOTRE VITESSE EN FRANCE ?
La plupart des radars utilisés sont des radars 3D de faible puissance en bande K (GATSO). Des caméras fixes et des systèmes laser sont également présents. En petite quantité, certains systèmes calculent votre vitesse moyenne et sont montés dans les voitures de police. Depuis 2018, les voitures banalisées exploitées par des sociétés privées, équipées de radars GATSO sont légion dans toutes les régions en France. Ces voitures peuvent vérifier votre vitesse en roulant, lorsqu'elles vous doublent ou lorsque vous les dépassez. Chaque véhicule est utilisé en moyenne 5 à 6 heures par jour, 7 jours par semaine, sur tous les types de route. En 2021, elles auraient enregistré un demi-million d'excès de vitesse.
Continuez ici
pour découvrir comment fonctionnent les détecteurs de radars.
English: WHAT IS POLICE USING TO MEASURE YOUR SPEED IN FRANCE?
Most of the radars in use are 3D low powered K band radars (GATSO). There are also stationary cameras and laser systems present. In a small amount, some systems calculate your average speed and are mounted in police cars. Since 2018 unmarked cars operated by private companies, equipped with GATSO radars are common in all regions in France. These cars can check your speed while moving, when they pass you or when you overtake them. Each car is used on average 5 to 6 hours a day, 7 days a week on all types of roads. In 2021, they reportedly recorded half a million speeding violations. Continue here to learn how radar detectors work.
---

EXISTE-IL UN DISTRIBUTEUR GENEVO EN FRANCE ?
Nous sommes actuellement à la recherche d'un distributeur pour le marché français. Cependant, vous n'avez pas à vous soucier de la livraison, nous expédions discrètement en France via DHL Express et fournissons une assistance client complète accompagnée d'une garantie internationale de 2 ans. Voulez-vous devenir un distributeur GENEVO ?
Contactez-nous !
English: IS THERE A GENEVO DISTRIBUTOR IN FRANCE?
We are currently looking for a distributor for the French market. However, you do not have to worry about the delivery we discreetly ship to France via DHL Express and provide full customer support with a 2 year international warranty. Interested in becoming a GENEVO distributor? Contact us!
---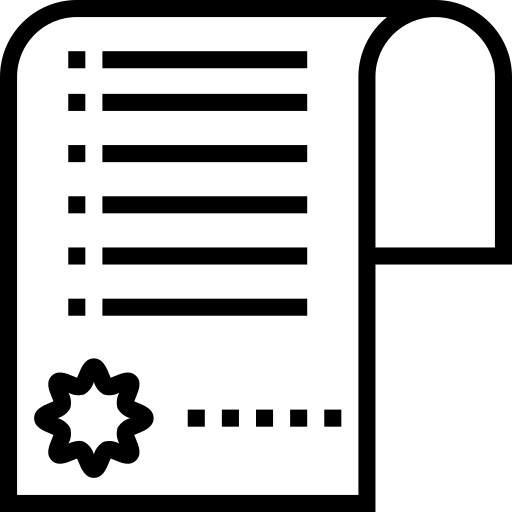 LES DÉTECTEURS DE RADARS SONT-ILS LÉGAUX EN FRANCE ?
L'utilisation d'un détecteur de radars n'est pas entièrement conforme à la législation locale et nous vous recommandons d'être discret lorsque vous en utilisez un. Pour de plus amples informations, veuillez contacter notre
service d'assistance
et nous serons heureux de vous conseiller.
English: ARE RADAR DETECTORS LEGAL IN FRANCE?
The use of a radar detector does not fully comply with local legislation and we recommend being discreet when using one. For more information please contact our support and we will be happy to advise.
---

QUEL DÉTECTEUR DE RADARS DOIS-JE CHOISIR POUR LA FRANCE ?
La France est une région où l'on trouve des types de radars modernes, y compris des radars 3D, ainsi que de nombreuses sources de fausses alertes. Vous aurez donc besoin d'un détecteur de radars de haute qualité pour être le mieux protéger possible. Parmi les solutions portables, nous recommandons vivement
GENEVO MAX
. Si vous recherchez une protection complète ou si vous souhaitez rester plus discret, nous pouvons vous recommander
GENEVO PRO II M
installé sur mesure, idéalement avec des brouilleurs de laser, à l'avant ou à l'arrière, selon vos préférences.
English: WHICH RADAR DETECTOR SHOULD I CHOOSE FOR FRANCE?
France is a region with modern types of radars including 3D radars and also many sources of possible false alerts. Therefore you will need a High-quality radar detector for best possible protection. From portable solutions we highly recommend GENEVO MAX. If you are looking for a complete protection or just to stay more discrete, we can recommend you the custom installed GENEVO PRO II M ideally with laser jammers, front or also rear, up to your preference.
---

QUEL EST L'AGENCEMENT RECOMMANDÉ D'UN DÉTECTEUR DE RADARS POUR LA FRANCE ?
WHAT IS THE RECOMMENDED RADAR DETECTOR SETTING FOR FRANCE?
| | | | | | | | | | | | | | | |
| --- | --- | --- | --- | --- | --- | --- | --- | --- | --- | --- | --- | --- | --- | --- |
| X BAND | K BAND | K FILTER | Ka BAND | KA BAND 34.0 GHz | KA BAND 34.3 GHz | KA BAND 34.7 GHZ | KA BAND 35.5 GHz | KA FILTER | LASER | MRCT | MRCD | GATSO RT3 | GATSO RT4 | MR FILTER |
| OFF | NARROW | LOW | NARROW | OFF | ON | OFF | OFF | NORMAL | ON | OFF | OFF | ON | ON | OFF |
Avez-vous besoin d'aide pour installer votre détecteur ? Visitez notre
centre d'assistance
pour obtenir de l'aide et des manuels.
Need help setting up your detector? Visit our support center for help and manuals.
---
VOIR NOS PRODUITS RECOMMANDÉS - SEE OUR RECOMMENDED PRODUCTS

DÉTECTEURS DE RADARS PORTABLES:
PORTABLE RADAR DETECTORS:
€ 660
availability:
ready to ship
GENEVO MAX comes with the most powerful 360° radar antenna among our portable radar detectors, a completely redesigned laser sensor with military laser reflector sight technology and new GPS antenna with database of the entire Europe. No surprises will be waiting for you on the road.
---
DÉTECTEURS DE RADARS INTÉGRÉS:
BUILT-IN RADAR DETECTORS: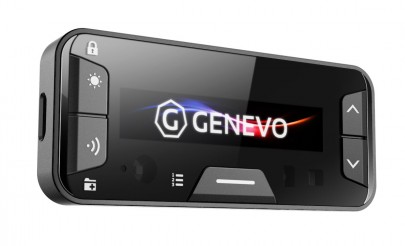 from € 1 404
availability:
ready to ship
GENEVO PRO II is our newest, most advanced built-in radar detector with revolutionary features.
UN DÉTECTEUR PORTABLE FONCTIONNE-T-IL DANS TOUS LES VÉHICULES ?
Avant d'en acheter, veuillez vous assurer que votre véhicule ne soit pas équipé d'un pare-brise dit à revêtement métallique (également appelé pare-brise athermique), qui réduit considérablement les performances d'un détecteur de radars portable. Pour de plus amples informations sur la manière de reconnaître ces vitres, lisez l'article sur les vitres à revêtement métallique. La solution pour les voitures avec des fenêtres à revêtement métallique est un ensemble intégré avec une antenne radar montée derrière le pare-chocs avant, comme le système GENEVO PRO II.
---

Could not find the information you are looking for? Contact us! We are here to help.