TUTKANPALJASTIMEN KÄYTTÄMINEN SUOMESSA
(USING A RADAR DETECTOR IN FINLAND)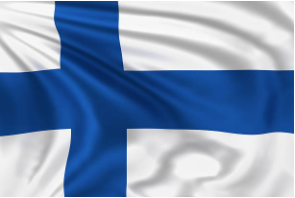 KAIKKI TARVITTAVAT TIEDOT TUTKANPALJASTIMEN KÄYTTÄMISESTÄ SUOMESSA
EVERYTHING YOU NEED TO KNOW ABOUT USING A RADAR DETECTOR IN FINLAND
Ylinopeussakot
Speeding fines in Finland
Toistuva rike
Repeated offens
Suurimmat ylinopeussakot
Highest speeding fine
Calculated from income
Can lead to jail time
€ 116,000 (2002)
daily salary /2
Car impoundment
€ 54,000 (2015)
Updated: 2023
---

MITÄ POLIISI KÄYTTÄÄ NOPEUDEN MITTAAMISEEN SUOMESSA?
Suomessa ylinopeussakot perustuvat tuloihin, ja Suomen poliisi käyttää erilaisia tutkateknologioita. Ne voivat olla matalatehoisimmillaan 24,1–34,7 GHz:n GATSO 3D -tutkia ja tehokkaimmillaan Multanova-tutkia ja MultaRadareita. Suuremmissa kaupungeissa käytetään myös lasertutkia.
Jatka lukemista,
niin saat tietää, miten tutkanpaljastimet toimivat.
English: WHAT IS THE POLICE USING TO MEASURE YOUR SPEED IN FINLAND?
In Finland, what you pay for a speeding ticket is based on your Income. The Finnish police use a number of different radar technologies. Starting with "low powered GATSO 3D radars from 24.1 GHz to 34.7 GHz", and ending with "Multanova radars and MultaRadars". "Lasers" are also used in larger cities. Continue here to learn how radar detectors work.
---

ONKO SUOMESSA GENEVO-JÄLLEENMYYJÄÄ?
Etsimme tällä hetkellä jälleenmyyjää Suomen markkinoille. Toimituksista ei kuitenkaan tarvitse huolehtia: toimitamme huomiota herättämättömästi Suomeen DHL Expressillä ja tarjoamme täyden asiakastuen sekä kahden vuoden kansainvälisen takuun. Haluatko GENEVO-jälleenmyyjäksi?
Ota yhteyttä!
English: IS THERE A GENEVO DISTRIBUTOR IN FINLAND?
We are currently looking for a distributor for the Finnish market. However, you do not have to worry about the delivery we discreetly ship to Finland via DHL Express and provide full customer support with a 2-year international warranty. Interested in becoming a GENEVO distributor?Contact us!
---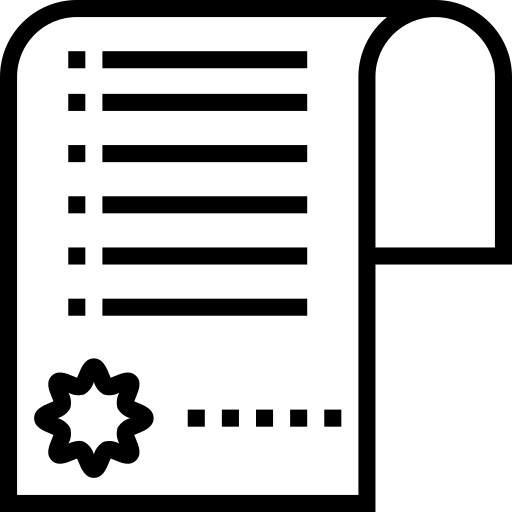 OVATKO TUTKANPALJASTIMET LAILLISIA SUOMESSA?
Tutkanpaljastimen käyttö ei ole täysin paikallisen lainsäädännön mukaista, ja suosittelemme käyttämään harkintaa asiassa. Lisätietoja saat ottamalla
yhteyttä tukeen
; autamme mielellämme.
English: ARE RADAR DETECTORS LEGAL IN FINLAND?
The use of a radar detector does not fully comply with local legislation and we recommend being discreet when using one. For more information please contact our support and we will be happy to advise.
---

MIKÄ TUTKANPALJASTIN ON HYVÄ VALINTA SUOMEN OLOIHIN?
Suomessa käytetään moderneja tutkia, mukaan lukien 3D-tutkia, ja myös väärien hälytysten aiheuttajia on paljon. Siksi tarvitset laadukkaan tutkanpaljastimen, joka tarjoaa parhaan suojan. Kannettavista ratkaisuista
GENEVO MAX
on erittäin hyvä valinta. Jos etsit täydellistä suojaa tai huomaamattomampaa ratkaisua, hyvä valinta on yksilöllisesti asennettava
GENEVO PRO II M
, ihanteellisesti laser jammereilla. Ratkaisun voi asentaa eteen tai taakse.
English: WHICH RADAR DETECTOR SHOULD I CHOOSE FOR FINLAND?
Finland is a region with modern types of radars including 3D radars and also many sources of possible false alerts. Therefore you will need a High-quality radar detector for the best possible protection. From portable solutions, we highly recommend GENEVO MAX. If you are looking for complete protection or just to stay more discrete, we can recommend you the custom-installed GENEVO PRO II M ideally with laser jammers, front or also rear, up to your preference.
---

MIKÄ ON SUOSITELTU TUTKANPALJASTINASETUS SUOMESSA?
WHAT IS THE RECOMMENDED RADAR DETECTOR SETTING FOR FINLAND?
| | | | | | | | | | | | | | | |
| --- | --- | --- | --- | --- | --- | --- | --- | --- | --- | --- | --- | --- | --- | --- |
| X BAND | K BAND | K FILTER | Ka BAND | KA BAND 34.0 GHz | KA BAND 34.3 GHz | KA BAND 34.7 GHZ | KA BAND 35.5 GHz | KA FILTER | LASER | MRCT | MRCD | GATSO RT3 | GATSO RT4 | MR FILTER |
| OFF | NARROW | HIGH | NARROW | ON | ON | ON | ON | NORMAL | ON | NARROW | ON | ON | ON | OFF |
Tarvitsetko apua tutkanpaljastimen käyttöönotossa? Löydät ohjeita ja käyttöoppaita
tukikeskuksestamme
.
---
KATSO SUOSITELLUT TUOTTEEMME - SEE OUR RECOMMENDED PRODUCTS
KANNETTAVAT TUTKANPALJASTIMET:
PORTABLE RADAR DETECTORS:
€ 660
availability:
ready to ship
GENEVO MAX comes with the most powerful 360° radar antenna among our portable radar detectors, a completely redesigned laser sensor with military laser reflector sight technology and new GPS antenna with database of the entire Europe. No surprises will be waiting for you on the road.
GENEVO MAX issa on kannettavien tutkapaljastimiemme tehokkain 360 asteen tutka-antenni, täysin uudistettu lasertunnistin, sotilastason laserheijastintähtäinteknologia sekä uusi GPS-antenni koko Euroopan kattavalla tietokannalla. Vältä yllätykset tien päällä.
---
INTEGROIDUT TUTKANPALJASTIMET:
BUILT-IN RADAR DETECTORS: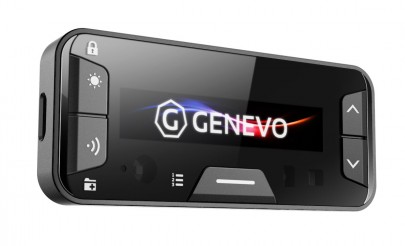 from € 1 404
availability:
ready to ship
GENEVO PRO II is our newest, most advanced built-in radar detector with revolutionary features.
GENEVO PRO II on uusin ja edistyksellisin integroitu tutkanpaljastimemme, jonka ominaisuudet ovat mullistavat.
TOIMIIKO KANNETTAVA TUTKANPALJASTIN KAIKISSA AJONEUVOISSA?
Varmista ennen hankintaa, että autossasi ei ole metallipinnoitettua tuulilasia (eli auringon säteilyä heijastavaa tuulilasia), sillä se heikentää kannettavan tutkanpaljastimen tehoa huomattavasti. Lisätietoja tällaisten ikkunoiden tunnistamisesta on metallipinnoitteisia ikkunoita koskevassa artikkelissa. Ratkaisu metallipinnoitteisilla ikkunoilla varustettuihin autoihin on etupuskurin taakse kiinnitettävä integroitu setti tutka-antennilla, esimerkiksi GENEVO PRO II - järjestelmä.
---

Could not find the information you are looking for? Contact us! We are here to help.