Genevo MAX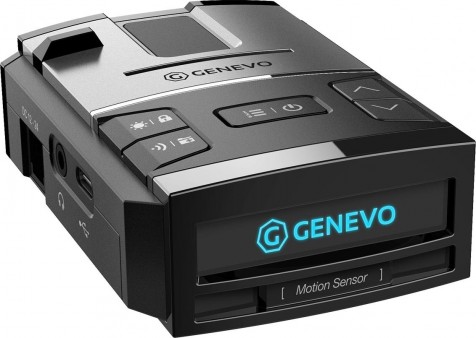 Na zalogi
USER FRIENDLY
Not a tech fan? Don't worry, GENEVO MAX is very easy to use without the pain of smartphone pairing and other modern annoyances, just plug and play!
---
FREE UPDATES
System and GPS database updates are lifetime free and easy to do, now trough WIN PC and MacOS.
All done under 1 minute.
---
OLED DISPLAY
The color display now shows twice the information than before, clearly visible from all angles.
---
GESTURE CONTROL
Motion sensor for contactless operation. Mute the alarm without searching for the right button. Simply just wave your hand instead.
---
LIGHT SENSOR
Intelligent light sensor for automatic brightness adjustment. The display automatically adjusts the brightness according to the amount of light in the cabin.
---
NOISE SENSOR
Noise sensor in the cabin. The detector automatically adjusts the alarm volume according to the level of noise inside the vehicle.
---
LASER SENSOR
The laser lens has been completely redesigned and its sensitivity multiplied.
A similar laser technology is used on military reflector sights.
---
100% STEALTH
Completely Stealth against police RDD's (Radar detector detectors)
---
LEGALIZATION MODE
Mode that locks the detector into GPS speed indicator only for seamless police checks in countries where detectors are not allowed.
---
QUICK GPS
Latest 5th Generation GPS module, with AlwaysLocate ™ and EASY ™ technology, integrating GPS, GLONASS, Galileo and QZSS provides better reception in remote areas and faster startup.
---
NO DISTRACTIONS
Completely innovated false alarm filtering system that is the absolute best among competition.
---
CONNECTIVITY
Equipped with the latest USB-C standard for updates and a classic 3.5mm headphone jack for use on motorbikes.

---
WHAT'S IN THE BOX
GENEVO MAX Radar detector
Magnetic holder
Smart USB power cord
USB-C update cable
User Manual
Life-time free GPS and FW updates

---
OPERATING FREQUENCIES
GPS: GPS, GLONASS, Galileo, QZSS
Ka narrow: 34,0 GHz, 34,3 GHz, 34,7 GHz, 35,5 GHz (±120 MHz)
Ka wide: 33,4 GHz ~ 36,0 GHz
K narrow: 24,125 GHz (±70 MHz)
K wide: 24,125 GHz (±150 MHz)
X band: 10,525 GH(±50 MHz)
MultaRadar: CD/CT
Gatso: RT3/RT4
Laser: 904nm
---
TECHNICAL PARAMETERS
Operating temperature: -20 °C to +85 °C
Storage temperature: -20 °C to +85 °C
Operating voltage: 11 V – 16 V
Power consumption: 250 mA normal, 330 mA max. (12V)
Dimensions: 101 mm × 68 mm × 33 mm
Weight: 160 g
Languages: English, German, Czech
---
GENEVO MAX VIDEOS:
---
GPS DATABASE UPDATES
We recommend updating the database every month. Do you wish to be informed about the release of each new database update? Subscribe here.
Follow the instructions on the Technical Support page to download the newest database.
RADAR DETEKTORJI