GENEVO ONE M
GENEVO ONE M

4 customer reviews
30 Days Trial Period
Free Updates
Free Express Delivery
---
Overview
GENEVO ONE M - kot prvi radar detektor nasploh, od Julija 2018 odkriva tudi najbolj dovršen radar GATSO RT4, ki snema več voznih pasov hkrati. Genevo One M - je novost leta 2017, ki z zanesljivostjo in natančnostjo odkrije vse policijske radarje, vključujoč strah vzbujajoče MultaRadarje CD/CT, ki ji ne more odkriti večina radar detektorjev. Ta radar detektor ima zelo všečno metalno ohišje, podobno kot Genevo One S - Black Edition. Na omenjenem ohišju bazira dizajn Genovo one M, le, da namesto belega displeja, Genevo one M uporablja rdeč displej.
Kje uporabljajo MultaRadar CD/CT?
Slovaška
Avstria
Poljska
Nizozemska
Španija
Portugalska
Litva
Slovenija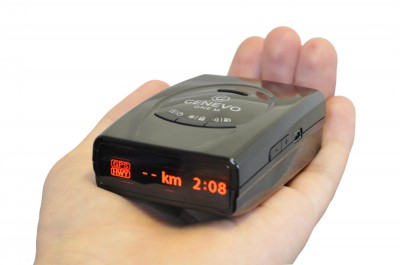 Kaj je MultaRadar CD/CT?
MultaRadarji CD in CT uporabljajo *pulse K-band* tehnologijo, z nizko reflektivnostjo, opremljeni so s posebno anteno, ki seva bočno in to zelo malo. Ta tehnologija predstavlja težavo tudi za najboljše radar detektorje. Te MultaRadarje ponavadi postavljajo na skritih lokacijah, *nevidnih* zabojnikih, neoznačenih vozilih policije in redarstvenih služb.
Najbolj natančna GPS baza podatkov
Naši GPS bazi podatkov ni para na tržišču, ker je narejena in preverjana s pomočjo naših partnerjev po celi EU. Ta GPS baza podatkov vključuje stacionarne radarje, sekcijska merjenja in kamere za *rdečo luč*.
Če iščete najboljši prenosni radar detektor za celo EVROPO, je to prava izbira za vas!
Glavne prednosti Genevo One M:
Všečno majhno metalno ohišje.
Visoko-resolucijski in očem prijazen rdeč displej.
Najbolj občutljiv za odkrivanje MultaRadar CD/CT na tržišču.
Najbolj prijazen uporabniški meni.
Odlično odporen na *lažne signale*.
Najbolj precizen radar detektor za celo Evropo.
Posodabljanje programov in baze preko inteneta.
Brezplačen dodaten vertikalni nosilec.
Doživljenska brezplačna EU baza.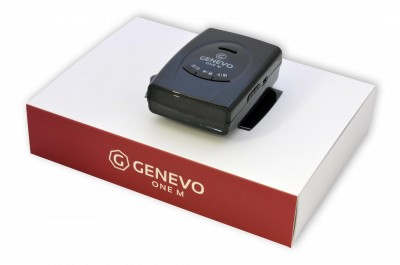 Video zbirka Genevo One M:
Reviews

4 customer reviews
---
Max

Genevo One M and Customer support
I am blown away of how good my experience was with this company!
Delivery...
It was free, but not only that! Ordering on Friday, It took just a weekend to get the detector, so on Monday I had it in my hands. Considering current world situation, it's incredible!
The Genevo One M...
Of course, depending on driving habits and how strict local laws are, in my case, especially considering it's RDD immunity and how compact and feature rich it is, it's worth every penny. But there's one relatively small flaw in it, or rather the mount; in case the windshield is too steep or too "flat", you will have to bend the mount, which is pretty thick (but it was fixed in Genevo Max).
About the customer support...
I actually found a problem on their website and they quickly responded to me and were really nice about it and offered to send me the goodies that I thought I was missing in my order. So that in my opinion, was exceptional customer support service.
---
Florin

all good
I am really impressed by the delivery time !!!
Works as advertised.
---
Jan

One M
Simple ordering, quick order processing.
After a short period of use and the possibility of product testing, I state satisfaction and above all reliability.
---
Matias

My Genevo One M
Genevo ONE M started to alert me today about 1-2km ahead of the police car from the Ka band signal. Is this the normal distance where the detector starts to alert an incoming police car?
Without my Genevo ONE M radar detector I would have been fined for speeding. But thanks to the radar detector, I was saved! :)
---