Genevo Radar detectors are immune to RDDs
17. 08. 2016
Selected models of Genevo radar detectors are undetectable by RDDs (radar detector detectors) used by police in some European countries.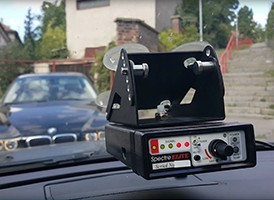 What is RDD?
RDD, or Radar detector detector is a device which detecting radar detectors. While radar detector is scanning radar bands, oscillators inside of the radar detector are emitting radiation which RDD can detect.
More info at: Wikipedia - Radar detector detector

Where RDD is used?
In Europe, RDD are used in:
Portugal, Spain, Belgium, Netherlands, Swiss, Finland, Latvia, Estonia

Which Genevo radar detectors are immnune to RDD? (date 18.08.2016)
Portable detector: Genevo One M
Portable detector: Genevo One S Black Edition
Custom installed detector: Genevo HD+

Genevo One M vs. Spectre IV (RDD)
Genevo One M vs. Spectre IV (RDD)
Genevo One S Black Edition vs. Spectre IV (RDD)
Genevo One S Black Edition vs. Spectre Elite (RDD)
Genevo HD+ vs. Spectre IV (RDD)
Genevo ONE M vs. Spectre IV (RDD)
Genevo PRO M vs. Spectre IV (RDD)